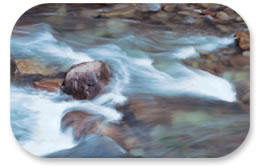 "I've been a patient of Dr. Arden Pinault's since he opened his practice in Richmond Beach in early 2001. I'd never been to a naturopath before, so I didn't know what to expect. What I found was an exceptionally compassionate, knowledgeable, and gifted healer. I have always felt that he respects me as a unique individual rather than using a one-size-fits-all approach. I have been impressed by his thoroughness and diagnostic skills, as well as his multidimensional approach to medicine that blends traditional Western and Eastern systems. In Dr. Pinault I feel that I have a partner in my journey of healing in mind, body and spirit."
"In the years I have worked with Dr. Pinault I have found him to be a skilled diagnostician, a compassionate listener and an intuitive healer. His gentle acupuncture treatments have alleviated the pain from my rotator cuff injury. His successful "New Leaf Stop Smoking Program" has helped my husband not smoke for 41/2 months when no other program has helped him. He is a rare find."
"I was referred to Dr. Pinault two years ago by another naturopath. I am very impressed by both his intelligence and genuine compassion, and I feel fortunate to have found such a wonderful health care provider. His extensive background in both Eastern and Western medicine and his emphasis on patient education allows his to truly provide his patients with holistic care. I have referred several friends to Dr. Pinault, and every one of them has not only thanked me but also felt, as I have, that working with his has made a significant, positive change in their overall health and wellness. He is outstanding!"
"After at least a decade of frustration, going from one doctor to another with all the symptoms of a thyroid deficiency, one doctor (who was recommended by many) finally prescribed a very small dose of one of the thyroid hormones, not for a thyroid problem, but for what he thought was clinical depression. Another five frustrating years of trying to establish the right dose followed, while visiting another half dozen doctors, including so-called thyroid experts or endocrinologists. Fifteen years of frustration and lack of energy ended in one visit to Dr. Arden Pinault's office. He homed in on exactly the right dose and had me feeling quite like the old self I remembered from all those years ago. Not only that, a lot of the small annoyances of growing older, including aches and pains and perimenopausal symptoms, are fading as a result of Dr. Pinault's regimen. I HIGHLY recommend him to anyone and everyone for the best kind of help, a top-notch physician with compassion and ability."